Welcome to Locksmith Bayonne NJ, the fastest and most affordable group of locksmiths in town! We're professionals. So if you are looking to get your lock changed, rekeyed or to unlock a car in the Hudson County, New Jersey area, we are the company to call.
24 Hour Locksmith Bayonne NJ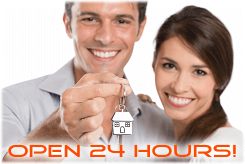 Locksmith Bayonne NJ provides mobile locksmith services to home and business owners alike. The skilled locksmiths we hired work 24 hours a day, 7 days a week, all year-long for your convenience! They can take care of all your lock and key tasks on a short notice. In addition, they ensure your peace of mind better than any other locksmith near Bayonne surrounding areas. 201-720-8628.
Commercial Locksmith Support
In case needed, we'll quickly send a commercial locksmith to your location. Whether it's a  regular business or an institute, we're fully insured and capable of handling any business lock smith job within the limits of the county. Our commercial locksmiths are able to come to your work-space in Bayonne and offer you a wide range of lock services. Because as you all know, modern locksmiths are about so much more than just locks and keys..
We can change the combination on keypads and take care of your security safe issues. Our local Locksmith Bayonne NJ team can advise you on how to improve the safety of your business. Each business needs his own different type of locksmith security. For instance, hospitals and schools needs are not the same as a local store. The 24 hour locksmith team can advise you on special security needs for your particular institution.
Automotive Locksmith Services
The lock services are not only for buildings. We hire highly trained car locksmith experts that can help you get back in to your vehicle in case of a car lockout. Each and every one of our technicians has the up to date tools and knowledge that allows him to pick a car lock without breaking the window. Here is a short list of some of services that Locksmith Bayonne NJ provides her clients:
Chip car key programming.
Ignition services.
Transponder key made.
Car unlock.
Car key duplication.
No matter what your auto locksmith needs are, we have 10 years of experience of sending clients on their way, quickly and safely. Call 201-720-8628 today, or keep reading the page for more details! We use the latest state of the art equipment to make sure we are as fast and reliable as you need us. If it's not an emergency locksmith situation, you can contact us and make an appointment. We will be happy to send out a professional at a time that best fits you. Locksmith Bayonne NJ is here to help, 24/7.
Residential Locksmiths in Bayonne, NJ
At Locksmith Bayonne NJ, we offer a full home service as well. Our licensed residential locksmith can help you with changing locks, key cutting, lock rekeying and a lot more services to keep your family secured. Sometimes, the unexpected come up at your home. The safety of you and your family is our Bayonne Locksmith's top priority. Our team of residential locksmiths is experienced with all things related to security of your home. Locked out of the house? We can get you back in. Our expert will not charge you anything but an affordable locksmith price. Find out more about our low-cost locksmith rates when you talk to our customer service!
Want to rekey your door lock? We can re-key locks in less than 5 minutes!
When looking for a rekey service in Hudson County NJ, please call your favorite locksmith in Bayonne, NJ at 201-720-8628 now.
A Bayonne Locksmith You Can Trust
Thank you for reading our home page. We look forward to serving you. If you read all the way down, Locksmith Bayonne NJ crew would like to let you know they appreciate you taking the time and visiting our website!